A beautiful life begins at a wooden house
The pleasant home where you can bring up your family
The best experience ever with us on Minahasa Wooden House
Minahasa House specializes in the production of wooden houses, cottages, villas.
Our carpenters are highly skilled in the combination of handcrafted tools and techniques to get the precision of a wooden house structure. We only use high-density solid wood to offer the best quality. We can mix it with wood types such as Nyatoh, Merbau, Teak, IronWood. To ensure that the design and construction structure match for the design you want, we will work closely with you, architects, contractors so that we all recognize in every detail of the wooden house construction.
Apart from that we also offer design services or work in consultation with your architect.
Wooden House Construction
Construction of the wooden house is building a log house with the frame support structure system and all beam, column as well as wallboard components using wood materials. A log house with a wooden frame structure must use notch connections which are fastened by using a minimum of 4 nails.
While the length of the nails used is at least 2.5 times from the smallest thickness wood. If this wooden structure must withstand heavy loads (such as wooden structures for warehouse buildings or vehicle garages), then the wooden joints must be tightened by using bouts with a minimum diameter of 10 mm. Besides, All logs should be treated by drying and wood preservation requirements if necessary.
The classic impression plus the exotic colors of solid wood makes the wooden house able to display a cool and elegant impression…
resting place for relaxation, recreation and comfort as a full resting place…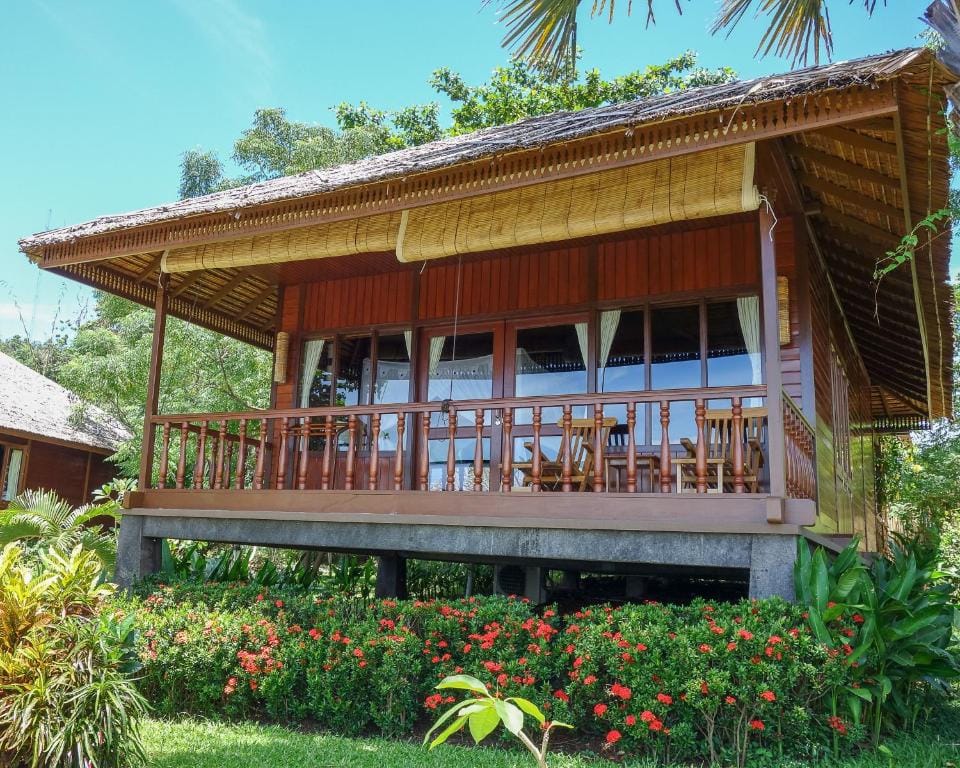 The house located far from the crowd, so, it is very comfortable and quiet to stay. The villa is also built in a fresh atmosphere to add the beauty of the residence.
The next stage is to transform the interior of the new building into a functional and practical room with a design approach that matches the owner's lifestyle. Besides, it maintains a cohesive design that matches the design of the house.