A beautiful life begins at a wooden house
The pleasant home where you can bring up your family
The best experience ever with us
Minahasa House specializes in the production of wooden houses, cottage, villas. Our carpenters are highly skilled in the combination of tools and handcrafted techniques to obtain precision of house structure.
We only use solid wood that has a high density to offer the best quality of the structure of the wooden house.
We can blend with kinds of wood like Nyatoh, Merbau, teak, Malas, or High-Density Coconut Wood to build it.
Ensure that the design and structures of your wooden construction under the design you wish.
Working with homeowners, architects, contractors already made us recognize every detail of house constructions to be sturdy and durable.
We also offer design services or work in consultation with your architect.
The classic impression plus the exotic colors of solid wood makes the wooden house able to display a cool and elegant impression…
resting place for relaxation, recreation and comfort as a full resting place…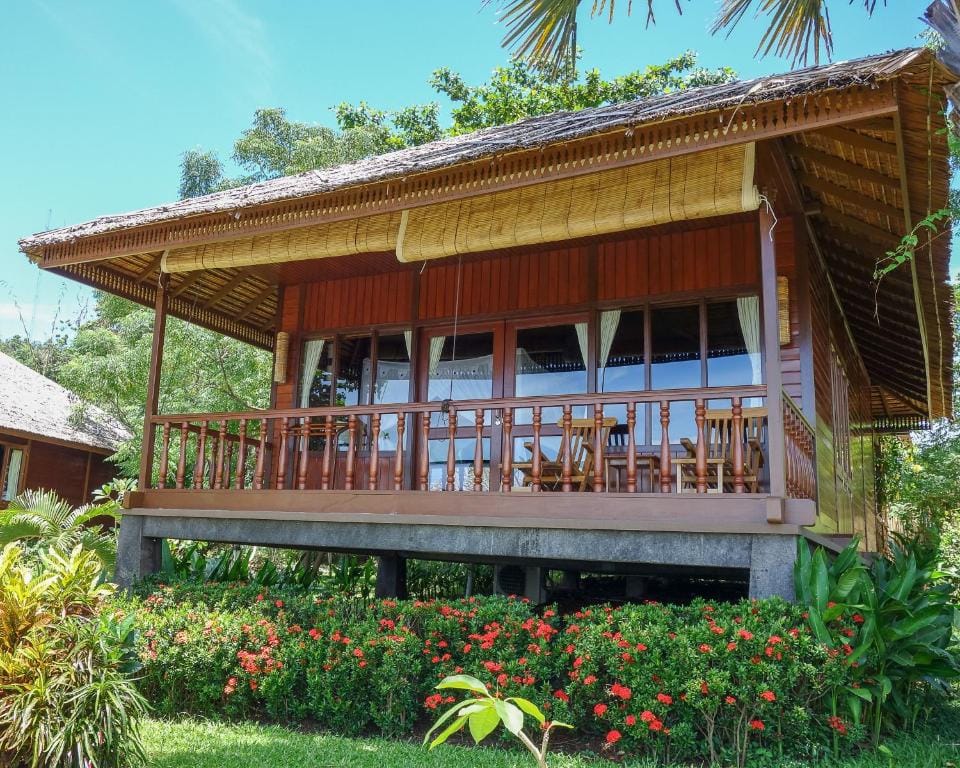 The house located far from the crowd, so, it is very comfortable and quiet to stay. The villa is also built in a fresh atmosphere to add the beauty of the residence.
The next stage is to transform the interior of the new building into a functional and practical room with a design approach that matches the owner's lifestyle. Besides, it maintains a cohesive design that matches the design of the house.